《命令与征服3 泰伯利亚的黄昏3/Command & Conquer 3: Tiberium Wars》免安装中文版|附修改器&官方简繁英语言文件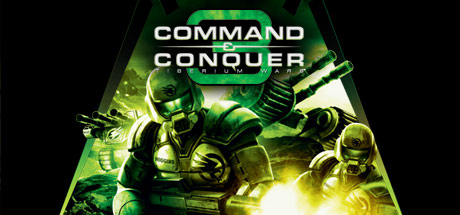 The year is 2047. A massive nuclear fireball explodes high in the night sky, marking the dramatic beginning of the Third Tiberium War and the long-awaited return of the most groundbreaking Real-Time Strategy franchise of all time.
最近测评:特别好评(69)
全部评测:特别好评(5,922)
发行日期:2007 年 3 月 28 日

关于这款游戏
系统需求
最低配置:
OS: Windows XP/Vista
Processor: 2GHz AMD Athlon™ processor or equivalent
Memory: 512MB RAM
Graphics: ATI Radeon 8500 or Nvidia GeForce 4 or higher video card
Hard Drive: 8GB
Sound: DirectX 9.0c-compatible sound card
Other Requirements: Internet service required to access online features, Broadband modem required for 3 to 8 players and voice support
INTERNET CONNECTION, ONLINE AUTHENTICATION AND ACCEPTANCE OF END USER LICENSE AGREEMENT REQUIRED TO PLAY. TO ACCESS ONLINE FEATURES, YOU MUST REGISTER ONLINE. ONLY ONE REGISTRATION IS AVAILABLE PER GAME. EA ONLINE TERMS & CONDITIONS AND FEATURE UPDATES CAN BE FOUND AT WWW.EA.COM. YOU MUST BE 13+ TO REGISTER WITH EA ONLINE. EA MAY RETIRE ONLINE FEATURES AFTER 30 DAYS NOTICE POSTED ON WWW.EA.COM.
支持作者
Steam商城:https://store.steampowered.com/app/24790/Command__Conquer_3_Tiberium_Wars/
通用教程
学习版下载